Welcome to shop at elinap shop!
– Since October 2021 –
Elina Puohiniemi, aka elinap, is an artist & life coach based in Finland. She's also the creator of the Mira(cle)Doodles series. She has been illustrating her spiritual path with doodles since 2010 both digitally and with ink.
This shop is the place to be support her art and find original art, books, coloring pictures, digital downloads and other stuff she creates. It's the one and only place where you can get elinap's creations directly from her – and to get signed copies of her books.
All kinds of bells & whistles will be included in the price upon publishing of the first editions, don't miss out on them – sign up for the newsletter at the bottom of the page!
Later you might be able to buy the bells & whistles separately – if there are left-overs.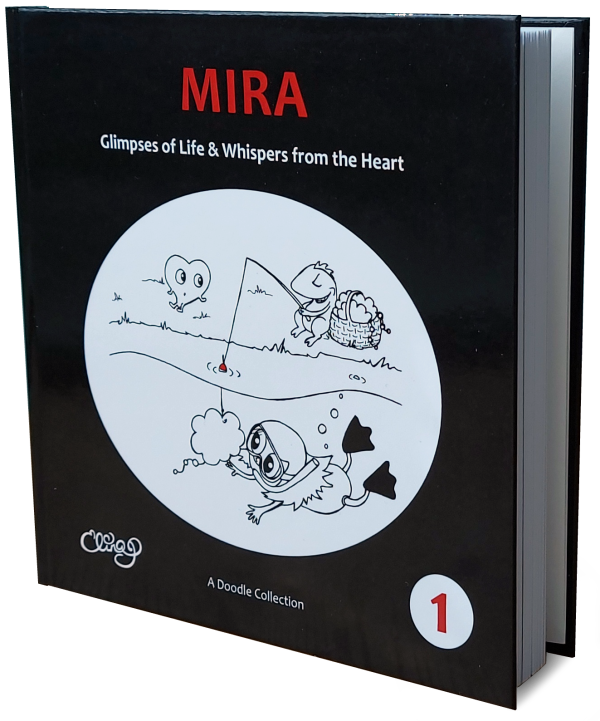 MIRA – Glimpses of Life & Whispers from the Heart
– A Mira(cle)Doodles Collection (Volume 1) –
Publishing date: Fall 2022
Launch bonuses to be announced later
First editions already sold at elinap shop: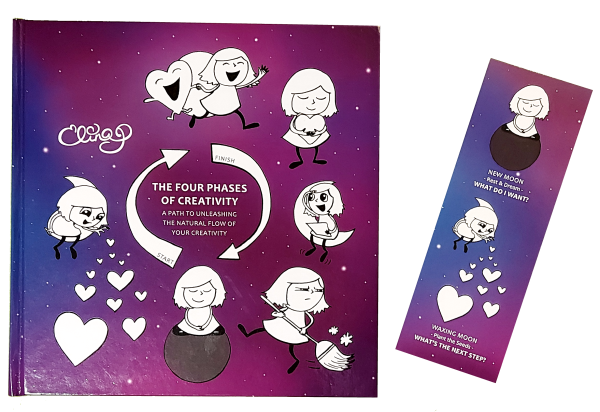 The Four Phases of Creativity
– A Path to Unleashing the Natural Flow of Your Creativity –
Came with
A signature,
A bookmark and
Bonus PDFs

EARLY BIRD Bonus – Start the journey of making your dream come true (Including three coloring exercises and a doodle story)
Define Your Dream & Get Past 3 Common Fears When it Comes to Dreaming Big
Add Color on Your Path – A coloring picture introducing 31 steps on a creative journey.
A Weekend retreat with the book – A suggestion on how to get the best out of the experience.