Welcome to shop at elinap shop!
– Since October 2021 –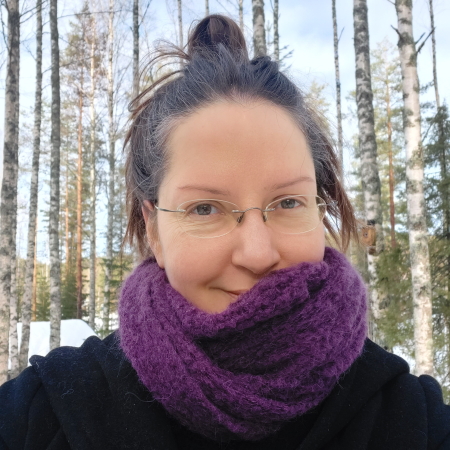 Hi! I'm an author/illustrator/life coach and the creator of the Mira(cle)Doodles series. I've been illustrating my spiritual path with doodles since 2010 both digitally and with ink. I live in Finland surrounded by beautiful nature.
I draw inspiration for my art from my boundless curiosity to understand life in a deeper way. Life feels lighter, happier and easier with each insight I illustrate.
This here is my online shop, where you can find original art, books, coloring pictures, digital downloads and other stuff I create. This is the one and only place where you can get my creations directly from me – and to get signed copies of my books.
All kinds of bells & whistles will be included in the price upon publishing of the first editions for a limited time. Don't miss out on them – sign up for the newsletter at the bottom of the page!
MIRA – Glimpses of Life & Whispers from the Heart
– A Collection of Mira(cle)Doodles (Volume 1) –
Published in October, 2022
Launch bonuses:
Signed by elinap
What Would Love Do? Bookmark
Bonus PDFs

EARLY BIRD Bonus – A Collection of ten doodles from the book for a taster.
From Fear to Love – A Mira(cle)Doodles Story. Mira's journey of returning back to Love + Musings on how to implement the story insights in your own life.
What would Love Do? – A Mira(cle)Doodles Story. Shows inspiring examples of what Love would do in different situations + A journaling exercise to find yourself out of any rut that your ego has possibly pushed you in.
All bonuses are only available for orders made via elinap shop. They will be delivered in your inbox after your purchase. Early bird bonuses are available for pre-ordered MIRA (vol. 1) books until the publication date. Other bonuses are available until the end of 2022.

First editions already sold at elinap shop: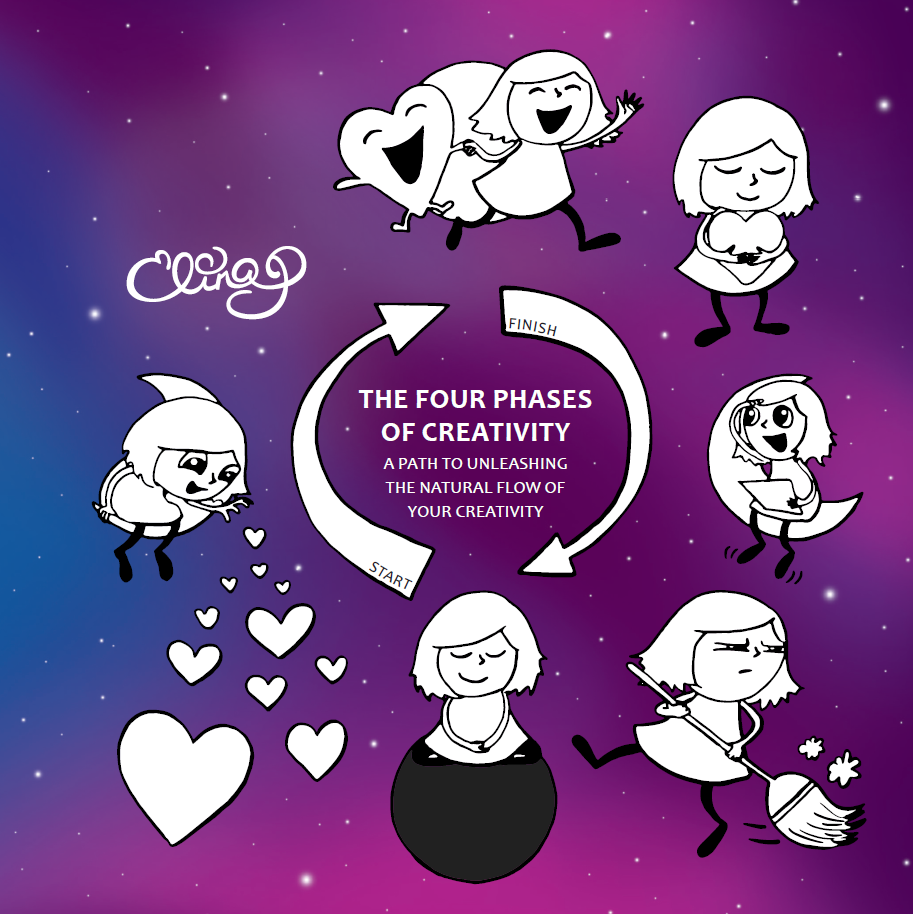 The Four Phases of Creativity
– A Path to Unleashing the Natural Flow of Your Creativity –
Published in October, 2021
Launch bonuses for the first edition:
Signed by elinap
The Four Phases bookmark
Bonus PDFs

EARLY BIRD Bonus – Start the journey of making your dream come true (Including three coloring exercises and a doodle story)
Define Your Dream & Get Past 3 Common Fears When it Comes to Dreaming Big
Add Color on Your Path – A coloring picture introducing 31 steps on a creative journey.
A Weekend retreat with the book – A suggestion on how to get the best out of the experience.
The bonuses are available for all purchases of the first edition of The Four Phases of Creativity. Check out the last pages of the book for a link. Bonuses are available until all copies of the first edition of The Four Phases of Creativity has been sold, and until six months after the last copy was sold. Go grab your bonuses right away when you get the book in your hands!